Part 1:  New State Laws make ADUs easier and cheaper
New California laws took effect on January 1st that affect second units, now called "accessory dwelling units" (ADUs). This month we focus on how this legislation makes it easier to get approval to build an ADU and radically cut costs to create it. Next month we will look at a special ADU subset, called Junior ADUs, a concept pioneered by Novato non-profit Lilypad Homes.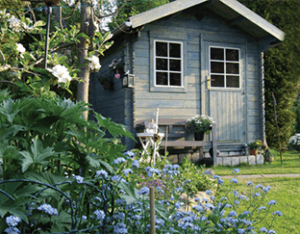 Breakthroughs on "granny flats" & "in-laws"
An ADU is a separate dwelling which is either part of an existing single family home or a separate building detached from but on the same property as the primary single family home.  ADUs are smaller than most single family homes – less than 1,200 square feet – and provide an opportunity for one or more people to live independently of the homeowner.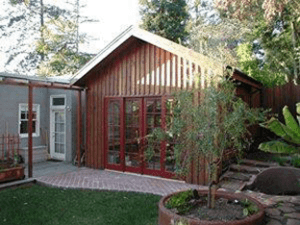 A few benefits of ADUs:
Rents for ADUs can be more affordable because building an ADU does not require paying for land, major new infrastructure, structured parking, or elevators.

 

They are easy on the environment: typically they are built on land already developed as a single family residence; their small size requires few additional resources.

 

An ADU can create as much living space as an apartment, and can be a good option for singles and couples, students, seniors, family members and caregivers.

 

ADUs can be a nice income supplement for the homeowner and can add resale value to the home.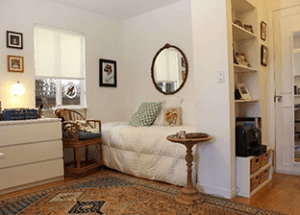 Regulations and costs. Until now, local regulations and fees have made it tough to get approval to build an ADU. Zoning rules for setbacks and parking, fire code requirements to install sprinklers in both the new unit and the existing home, and utility fees that can exceed $30,000 have put creating an ADU out of reach for most homeowners.
The new State laws streamline the approval process.When a homeowner submits an application for an ADU that complies with the new laws, the local jurisdiction must approve it within 120 days, without public notice and, if the ADU is within the existing structure, one of the biggest barriers to building ADUs – the need to create off-street parking – has been eliminated.
Connection fees are reduced or eliminated. In the past, the cost to connect to local utilities has been a deal-breaker for many homeowners trying to build an ADU. Connection fees can no longer be charged for ADUs within an existing structure. And, if the new unit is a separate building, the water and/or sewer hookup fees will have to be proportionate to the impact of the new dwelling.  Until now, such fees were flat, set at the same level for a small detached accessory unit as for a new 5,000 square foot home.
These changes have put Accessory Units within reach for many Marin homeowners. And there's more good news. Thanks to a generous grant from the Marin Community Foundation, Lilypad Homes can help homeowners interested in an ADU.
Phone consultations.

 

Lilypad offers free phone consultations including a general overview of the regulations in your town, configuration options, financing options, and income opportunities.
Feasibility Assessments.

 

Lilypad will provide an onsite visit for Marin County homeowners who want to create long-term rental housing. If the new unit will be no more than 500 square feet and within the existing home, Lilypad will do a feasibility assessment for free; for larger units or those that would be in an accessory building, the the first hour for the assessment will be free, and if additional time is needed, it will only cost $100/hour.
Learn more. You can learn more about Lilypad's services at lilypadhomes.org and additional detailed information on ADUs is available from the California Department of Housing and Community Development
ADU for YOU? Maybe YOU should consider an Accessory Unit for your home. It's an opportunity to provide affordable housing for a working person, student, disabled person or family member while you generate some income from your property.  The Marin Housing Authority also wants to help those who want to lease out their Accessory Unit.
Next month:  more information on Lilypad and how to create a Junior Accessory Dwelling Unit.

---
MEHC Board Members Recognized
JOE WALSH
Long-time MEHC Board member and affordable housing activist Joseph P. Walsh has received the prestigious San Geronimo Valley Community Service Award, which honors residents of the San Geronimo Valley who make outstanding long term contributions to life in the Valley. The award recognizes positive achievement, devotion and community building. MEHC is grateful for Joe's long service as a driving force for affordable workforce housing and low-income family and senior housing in our local community, unincorporated West Marin and throughout Marin County overall.
SCOTT QUINN
Rev. Scott Quinn has been named permanent executive director of the Marin Interfaith Council, a nonprofit that for 35 years has been celebrating faith, advocating for justice and building an interfaith community. Scott stepped into the role permanently this month after serving this past year as acting director, succeeding the Rev. Carol Hovis (a former MEHC Board member) who led the Marin Interfaith for 12 years.
MEHC thanks Joe and Scott for their leadership and service.
---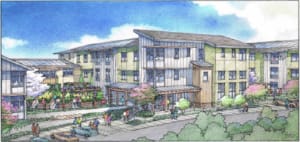 Victory Village Affordable Senior Housing passes at Fairfax Town Council!
MEHC thanks the Fairfax Town Council, Town Staff and Planning Commission, the developer RCD, and the dedicated and steadfast senior housing activists and the big-hearted community of Fairfax for helping to make this ambitious and important project possible after 5 long years of planning. Bravo and hooray!