THANKS FOR YOUR RESPONSE TO OUR ACTION ALERT regarding the Fair Housing Ordinance!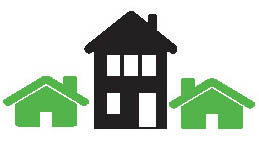 There is a subtle form of housing discrimination that goes on in Marin County: refusing to rent to a would-be tenant who holds a Section 8 voucher. On November 8 the Marin Board of Supervisors voted unanimously to bar this kind of discrimination in the unincorporated County.
Under the Section 8 program, the Federal Department of Housing and Urban Development issues vouchers through local housing authorities that can be used in the private rental market to pay a portion of a family's rent. One of the goals of the program is to avoid concentrating lower income households by giving them options to shop for housing wherever it is available.
But voucher holders don't have the same freedom of choice as the rest of us if landlords can refuse to rent to them for no reason other than because a portion of their rent would be paid through a Section 8 voucher. A recent report to the Board of Supervisors found that between January 1, 2014 and August 31, 2016 over 1,000 Marin families could not use their Section 8 vouchers because they could not find housing from landlords who would accept their vouchers. Often this is because of low vacancy rates or rents that are too high to be covered by Section 8. However, as the report also noted, rental listings advertising "no Section 8" are common in Marin.
On October 25, the Board of Supervisors held a public hearing to consider an ordinance to make this kind of discrimination illegal in the unincorporated areas of Marin. The Marin Environmental Housing Collaborative was among the many community groups that spoke in favor of the proposal. On November 8, the Board unanimously adopted the Fair Housing Ordinance prohibiting denying rentals solely because of the applicant's reliance upon a Section 8 voucher.
The County's Fair Housing ordinance is a step in the right direction, but it's a small step. The vast majority of rental housing is in San Rafael and Novato, but the County's Fair Housing Ordinance will not apply in our incorporated cities and towns.
ACTION OPPORTUNITY
If you think your city or town should adopt a Fair Housing Ordinance to protect Section 8 renters, drop MEHC a line at marinehc2004@gmail.com